Interview with Ivan Babailov, founder of the crypto exchange Finside

I held today's interview with Ivan Babailov. Ivan is the founder of the crypto exchange Finside, which will soon conduct an ICO. Why does the world need another exchange and how is this ICO not a scam? Find the answer here.
Ivan Babailov – CEO of Finside and BeFirst, investor and ICO professional. LinkedIn |Facebook
- Let's start with the main question. Why do we need another crypto exchange?
Actually, I wrote a whole article about this. In a few words, modern exchanges have one serious problem: they are morally and physically outdated. It's been eight years since the first crypto exchange was founded (2010, Mt.Gox), but there are still no changes happening in the trading process itself.
This is a system error, which halts the development of the entire crypto market.
In our project, we re-evaluated the way users interact with the exchange and simplified it as much as possible. Trading and earning on our stock exchange is even possible for people who just joined the market and don't understand what it is or how it can help them. This is a massive amount of work, but I'm sure that our team can handle it.
- Who's on your team?
They all are very experienced specialists. Marketers, developers and computer engineers from companies like Google, Microsoft, IBM and so on.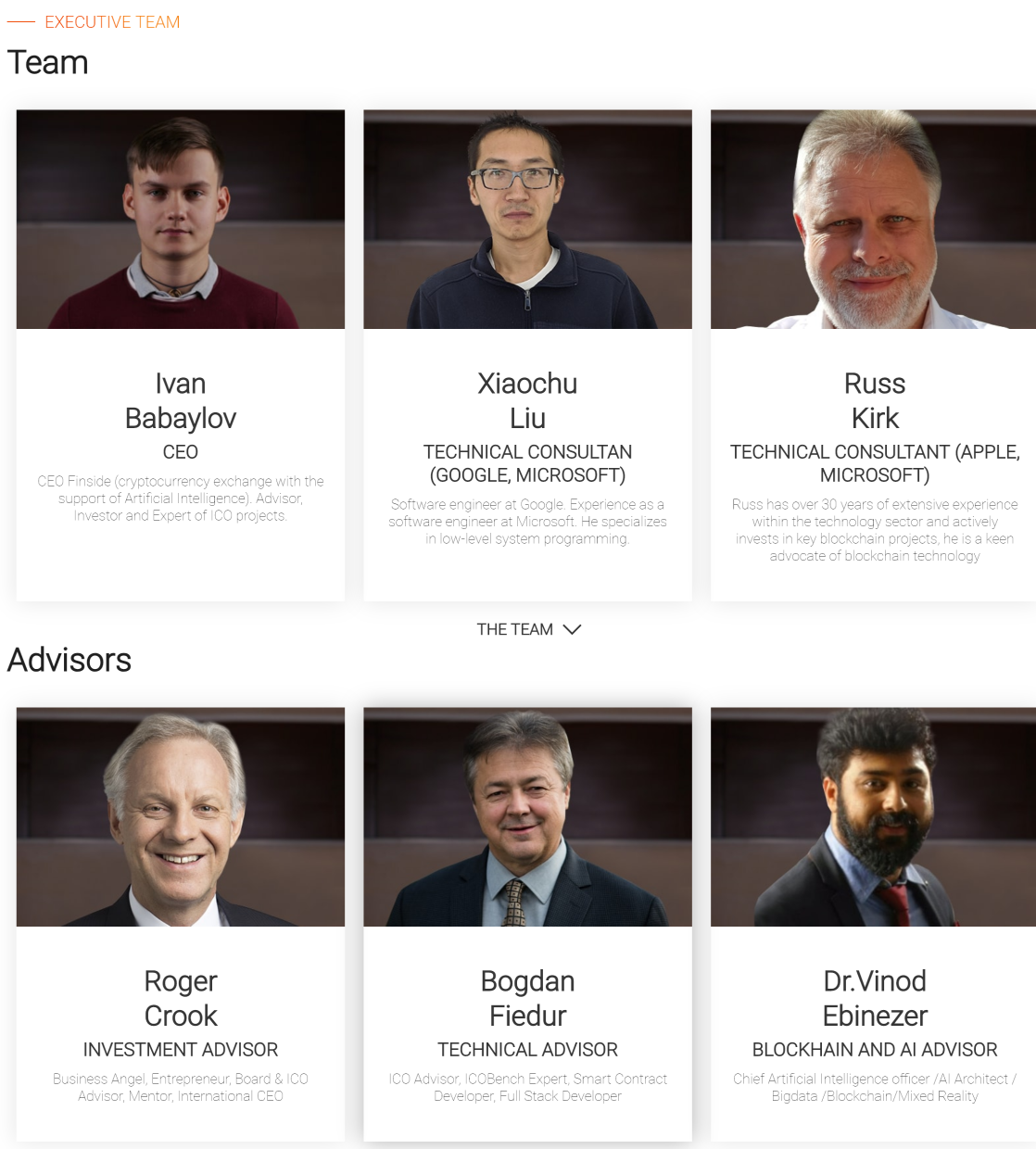 - Are you afraid of competition with other well-known and trusted exchanges? Users and ICO projects are familiar with them or have even been trading with them for a long time. It's  rather hard to get people interested in your project.
No, I think that competition is the engine of progress. If there weren't people and companies to compete with each other, we would still have the same level of advancement as in the Stone Age. I feel confident about my project and the value it can bring to people. That's why I don't consider competition as an obstacle, but like stairs that lead to success. It's an opportunity to fight for our place under the sun.
- Why do you think that people will trust you and begin to work with Finside? Exchanges work with huge sums of money. Why is your exchange safe?
Getting people to trust you is a difficult task. We realize this and know that it's a long process. We are ready for it and we're always open to any questions or suggestions. The concept of our project is openness. We don't hide who we are or what we create. One of the project's main features is its constant communication with users. They share their ideas, and we implement them.
We plan to create a platform where users will be able to ask their question and get a quick response. We provide 24-hour tech support aimed to fix any situation.
- Tell me more about the tech side of the project. What are Smart Futures? What is the difference between this and usual trading process?
Finside exchange provides the ability to trade crypto-futures in popular currencies such as BTC, ETH, etc. Users are offered a tool to hedge the impact of bitcoin and use its capabilities based on a smart contract with delayed execution. The futures validity period is set by the seller for different time periods:" Day"," Week "and"Quarter". The user has the opportunity to receive leverage and our risk assessment system will minimize losses in case of an unsuccessful investment. The decentralized Ethereum network ensures the fulfillment of the futures obligations.
In this case, the exchange acts as an intermediary that evaluates possible risks and keeps track of all the future's options.
- I've read that you are using AI technology in Finside. Why do you need it?
AI is one of the instruments that will enable users to earn more than they would on other exchanges.
We are changing the rules. Literally. And I will explain why.
The trading process on exchanges is a zero-sum game. If one person earns money, then another loses it. Right now, it's traders and experienced "whales"' who actually earn because they have the ability to analyze large amounts of data and predict significant changes in the exchange rates. Meanwhile, regular users don't have access to these technologies and trade based on their intuition or some advice from YouTube.
Our AI will be built on Big Data technology and be able to process huge amounts of information. Then it will give recommendations and warnings to our users based on these results.
We offer a different look at trading, one that suggests that any person, even those without many opportunities and funds, could earn money on the exchange.
Besides, newcomers will get access to an education system that includes interface hints and a series of video and articles that explain how to use the exchange.
- How will the ICO listing be held? I read that you created something new.
We have revised the procedure for listing projects and made it more transparent for the exchange's audience and ICO projects. On Finside, projects can easily submit an application and the community can vote for or against listing the project on the exchange.
- You are going to conduct an ICO. When? What stages do you have planned? How are tokens distributed?
The pre-sale starts on 16.11.18. Private investors will be able to get tokens with a decent bonus. The main stage of the ICO starts on 01.12.18 and ends on 30.06.19.
- What will users get from the ICO? What will tokens be used for? What other options are there for investors to earn income?
Nowadays, as I said before, trading on a crypto exchange is a zero-sum game. Some win and some lose. In any case, the person will have to put in the effort to earn money.
However, there is somebody who's always in the black, with no exceptions. It's the exchange itself.
And, as we're changing the rules of the game, we've decided to give those who buy tokens during pre-sale and ICO a bonus from the exchange's net income earned throughout its existence.
- How do you plan to spend the funds?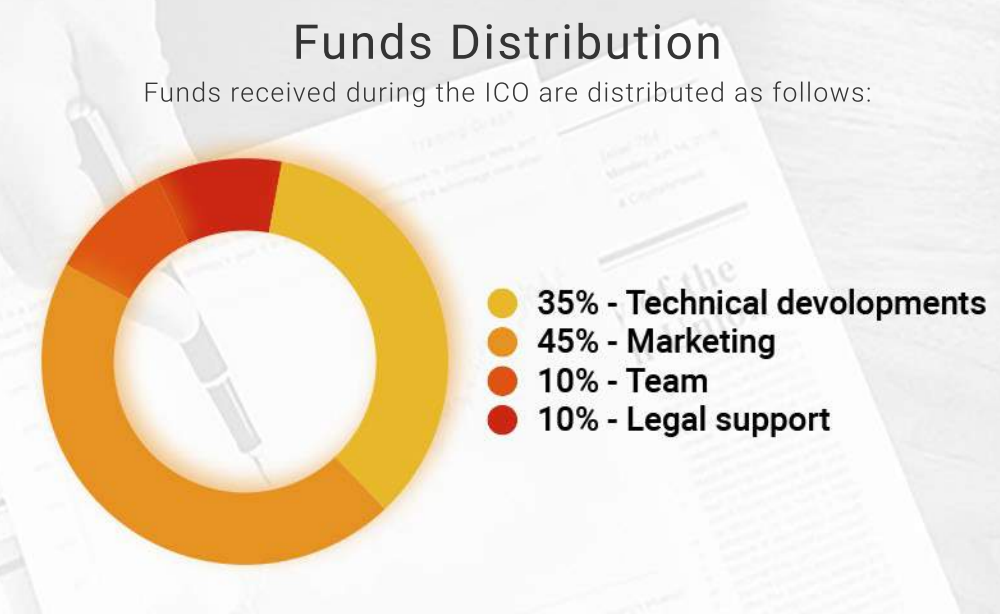 The funds acquired during the pre-sale and ICO stages will be spent in several areas, including technical platform development, marketing and licensing.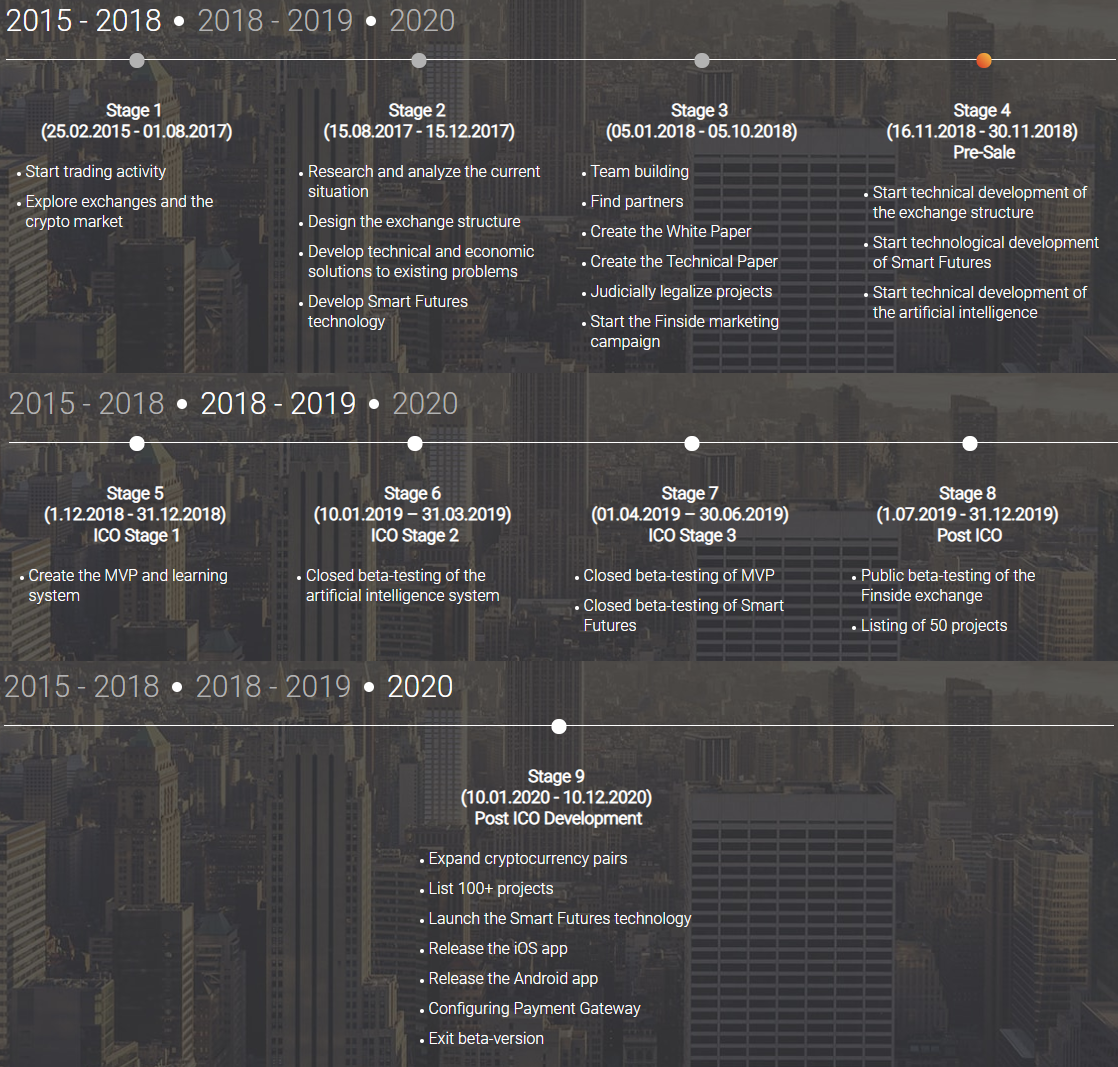 - Well, it seems like it's all clear now. How do I become an investor of BitWallEx? Where else can I read about you? Should I take a look at your White Paper?
You can get more information about us on our website. Also, you can join our social networks.